cards!
scrawled 11.30.2005 by miss.abi |
E-mail this post

---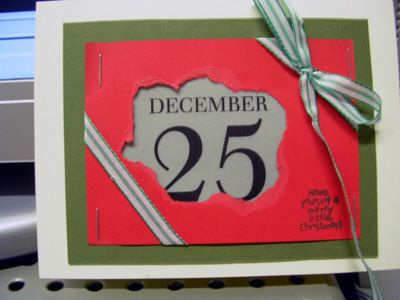 i'm making mine this year...
due to a recent new obsession with
stampin up
i've decided to make all my own christmas cards this year. and in all honesty... i think im enjoying it a little too much. its time-consuming, but definitely well worth the effort.
sent out a bulletin on
my.space
to get my peoples addresses and ended up getting some response back from this guy ive never actually talked to... but it was cute. he offered to exchange cards and we conversed briefly about how people just dont seem cards out anymore... i mean, you're more likely to get a yahoo greeting than a hallmark card on your birthday. and thats sad because im actually really enamored with getting mail. so anyways, i got my card in the mail yesterday from him and it made my day. said that he was inspired to make cards for all his friends and family.
to me, thats what the holidays are about.
yay.