9th ward blues pt 5
scrawled 7.25.2009 by miss.abi |
E-mail this post

---
9th Ward Blues
pt. 5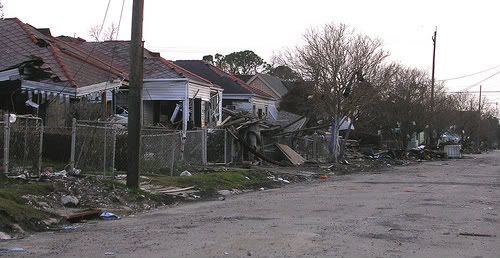 .2005.

It has been four years
and though the water has cleared,
the tears have not subsided.
These streets are near death,
scraps of life clinging to the bones
of a withered carcass.
Homes wear frowning porches
sagging beneath broken windows
that have seen more than their eyes could hold.
They say it sounded like an explosion,
the way the water took control,
broke down doors,
tore into lives,
and left the streets with bodies
bloated and floating down new rivers
carved into the landscape
of a land left to drown.

It has been four years
and these streets still hold their silence.
Stories locked down behind doors
that have yet to reopen.
Talk to the old man at the corner store,
he will tell you
of water lines that mock from half-empty glasses
and the sadness
of being the only one left on the block.
Shake his hand and you will feel
pruned fingers that have yet to heal,
a brittle fist
still clinging to the memory
of all that has been washed away.

These are the lonely times;
these, the drowning days;
this is the forgotten place.

Choked by the ghosts and echoes
of those with no homes to return to.
Deemed unworthy of rebuilding efforts,
the 9th ward
has never been a wise investment.
Tell that to the eyes
of the diaspora,
blown into the wind
and scattered like ashes of a former life,
sprinkled into the cracks
of cities criss-crossing the land.

It has been four years
and the streets here are still flooded.
Levees too weak to hold back the tears
of a people lost in exile.
Strangers walking down strange streets
in a strange land,
hands in empty pockets,
nothing left to lose.
Since the water washed away lives
and replaced home with the blues.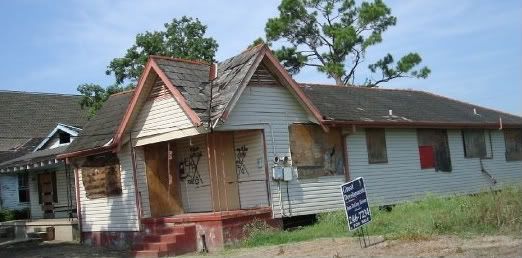 .2009.